We Provide PPC Services for Companies
We Increase Your Goals with Pay-Per-Click Management Services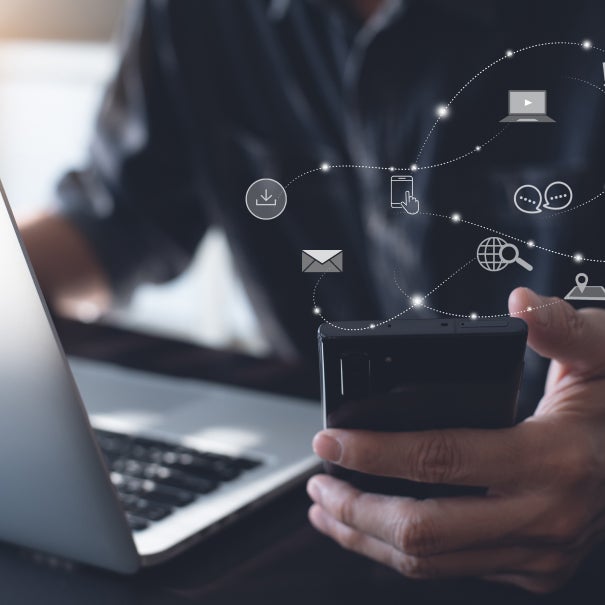 Do you want more leads, fast? Is your website already automatically generating targeted leads? A well-executed pay-per-click (PPC) strategy can help you achieve a large number of business and marketing objectives. Let Pixel506 set up, optimize, and manage your PPC campaigns so that you can focus on further growing your business.

Pixel506 is a digital innovation agency that helps companies become more successful in the digital world. We deliver skilled and dedicated external teams, and a full spectrum of services in strategy, technology, consulting, and design. Is it time to take your business to the next level? Our creative solutions will get you there.
Get Started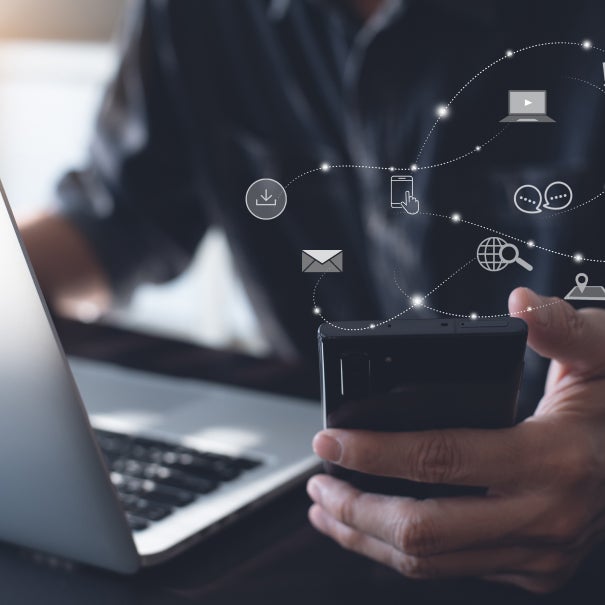 Get More Leads, Fast.
In today's competitive online environment, PPC advertising has become one of the most successful forms of online advertising. Chances are that you have heard about PPC but that you're not sure where to start. PPC stands for pay-per-click, a form of online marketing in which advertisers pay a fee each time one of their ads is clicked on.
At Pixel506, we help businesses with their PPC efforts. We can help drive more traffic to your website and convert site visitors to customers. We're an end-to-end solutions provider, meaning we do it all―from account setup to ongoing management and everything in between.
Ensure that your potential customer can find you?
Achieve fast results from your internet marketing efforts?
Drive more visitors to your website and convert them into customer?
We know what works, and what doesn't. Our team of professionals use their experience and expertise to create successful PPC campaigns for businesses of all sizes and industries. No matter your budget size, we can provide your business with high-quality PPC campaigns that deliver results. Contact us today to get started.
Explore Our PPC Management Packages
Rather than offering a one solution fits all approach, we develop customized strategies for each of our clients. However, we understand that pricing is an integral part of your decision-making. Our pricing table will give you a rough idea of our services and pricing.
| | Agressive | Market Leader | Enterprise |
| --- | --- | --- | --- |
| Monthly PPC spend with PPC networks | $0 - $12,000/month ad spend (paid to networks) | $12,001-$50,000+/month ad spend (paid to networks) | $50,001+/monthly ad spend (paid to networks) |
| Keywords in campaign | | | |
| Google PPC Network | | | |
| Bing PPC Networks | | | |
| Google Text Ad Remarketing & Banner Remarketing (if banner ads are included, provided by the client, or creative banner design is paid for) | - | - | - |
| Google Display Network | | | |
| Google In-Store Visit Reporting | | | |
| Google customer match & audience match | | | |
| Gmail Competitor Ads | | | |
| Pixel competitor intelligence analysis | | | |
| | Get Started | Get Started | Get Started |
Discover Pixel506's Proven Pay-Per-Click Process
We help businesses generate more traffic to their website, boost their revenue, and deliver outstanding results using our proven strategy―no matter your company's size or budget. Learn how we discover, explore, create and optimize with each client.
01
Discovery
Our clients include large, small, and mid-sized organizations. We have worked for software engineering companies, law firms, and boutique hotels, just to name a few. Before getting started, we spent time getting to know your business and target audiences. If you're already running pay-per-click advertisements, we will analyze your current strategy and activities. Together with your key stakeholders, we'll identify and utilize data-driven insights to improve processes and discover what exactly your potential customers are searching for online.
02
Exploration
Armed with a well-rounded understanding of your business objectives and strategic direction, it's time to get started. During our exploration phase, our media experts will map out a paid media strategy that will align your brand with your target audience and identify key media outlets. We take care of the research, planning, and execution, to ensure that your messages will reach the right audiences and that your advertising dollars flow where they are needed.
03
Creation
During the third phase, we create dynamic and engaging media to place in selected locations to reach your audience. We deliver this media effectively to maximize attention and impact. Once your PPC ads are created and approved, they'll begin running. We are very transparent; we explain how we work, why we work this way, and you can ask us any questions you may have. Your project manager will be in touch regularly to keep you updated on our progress and your campaigns' performances.
04
Optimization
Now that your PPC campaign is up and running, we will use business intelligence and reporting tools to improve decision-making. By continuously monitoring performance, analyzing results, and optimizing campaigns, we guarantee maximum ROI and minimum wasted spend. While algorithms and platforms are constantly updated to refine the user experience, we ensure that your efforts remain effective and relevant. This attention to detail and the personal service that we offer are two of the primary reasons that many of our new clients turn into long-term clients. You want to reach the maximum target audience and yield tangible results, and so do we.
We believe that every client is different and that every project is unique. Our proven four-step process helps to get the best results from every project. Our approach is always tailored to meet the specific needs of our clients.
Why Choose Pixel506 For Your PPC Strategy?
Since our company's foundation in 2009, we have challenged ourselves to become leaders in the field of innovative digital solutions and online marketing services.
Pixel506 is more than a digital marketing agency, we're an end-to-end solutions provider that delivers every aspect of an innovative solution from start to finish.
We bring together strategy, technology, creative and digital marketing into one innovative and customized solution.
Our professionals share years of experience in doing business in the United States and can bridge the gap between your needs and our services to accelerate your business success.
We aim to build long-term relationships rather than short-term advantageous business connections. Most of our customers, as well as the majority of our team members, stay on board long term.
Outsource Your PPC Services
If pay-per-click is not your strongest suit, Pixel506 has got you covered. Our team is experienced and ready to handle any of your outsource PPC needs. We offer a variety of PPC services across multiple platforms and channels.
Enterprise PPC
Enterprise Social Media Ads
Social Media Ads
eCommerce Ads
eCommerce Social Ads
YouTube Ads
Amazon Ads
Related Services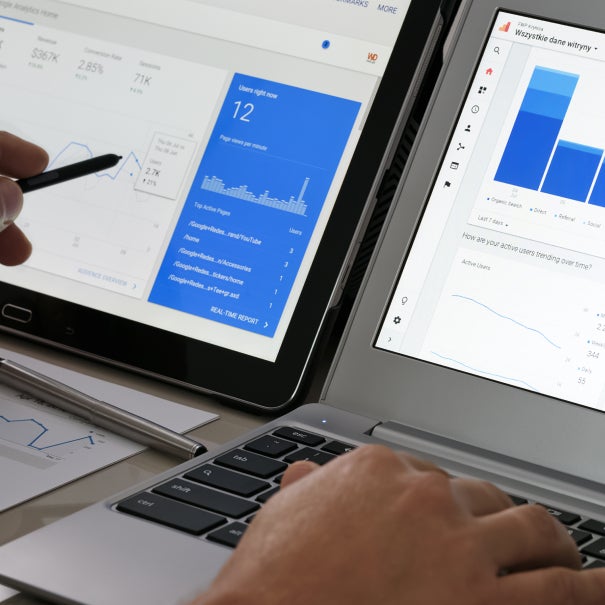 Oursource Related Services
But wait―there is more! Pixel506 offers additional marketing services which work extremely well alongside our PPC services. This is a selection of some of the other services that we provide:
01
Content Marketing
Support your pay-per-click strategy with a competitive content marketing strategy. Our team will execute keyword research to find out what your target audiences are searching for. We can then help you create content that relates to their interests.
02
Email marketing
When done right, email marketing can help your business reach a wider audience, drive sales, and develop a relationship with your audience. Our team can help you send professional email campaigns that are effective, engaging, and measurable.
03
SEO (search engine optimization)
Combining PPC with SEO will help to put your business at the very top of search results. Paired with our PPC services, search engine optimization is an extremely important tool that we utilize to ensure your digital advertising is done the best way possible. Need help managing SEO campaigns?
04
Social Media Marketing
Once we've defined your ideal customer, it's time to find them online. We can help you create specific target audiences based on age, location, demographics, and behavior, and create social media ads that will lead them to your website.
05
Website design and development
Your website should lead visitors through a clear and concise customer experience journey. We can help you build an attractive and easy-to-use website that aligns with your PPC strategy and help you launch a mobile design that's bound to succeed.
With Pixel506 as your partner, your business will have the knowledge, skills, and tools necessary to successfully plan, analyze, execute, and optimize your digital marketing strategy.
Learn More About Pixel506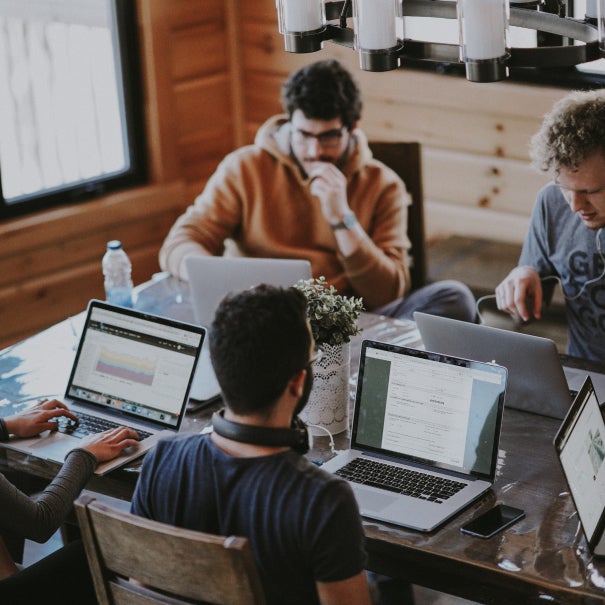 Pixel506 is a Brooklyn-born company with nearshore teams in Costa Rica, Perú, and Nicaragua. Founded in 2009, we have over a decade of experience helping big, medium, and small companies succeed in the digital world. Our "pixel-perfect" solutions are built to meet the specific needs of our clients, regardless of industry or business size. If you want a carefully planned SEO strategy, we are here to help. Let's discuss your needs over a digital cup of coffee to see if we would be a good fit for you and your company.
Get In Touch